Google's new Datally app will help you save data (and money)
Google carries out several projects at a time and, every now and then, a new application emerges that could make a difference for a huge number of users. The latest is called Datally and, as the name suggests, it allows you to monitor and reduce data traffic consumption on Android devices. Ready to save money?
While Datally is a "new" application, readers may remember that we reported on it a few months ago when it was called Google Triangle. Back in July the app was only available in the Philippines and readers were eager for it to arrive in their countries. Well, the wait is now over. Google has decided to rename it and make it available globally as Datally.
Although Google allows you to manage data traffic through the default settings of your devices, Datally is a dedicated app that allows you to monitor the data consumed (displayed in a simple graph) daily, weekly or monthly. You will then find a list of the apps you are using with their data consumption stats, and then you can decide to block the most thirsty apps, even individually if you want to.
Datally also allows you to gain additional traffic through a distributed reward system after installing apps or using apps already installed. In short, not only savings but also gains. Datally is available for free on the Play Store.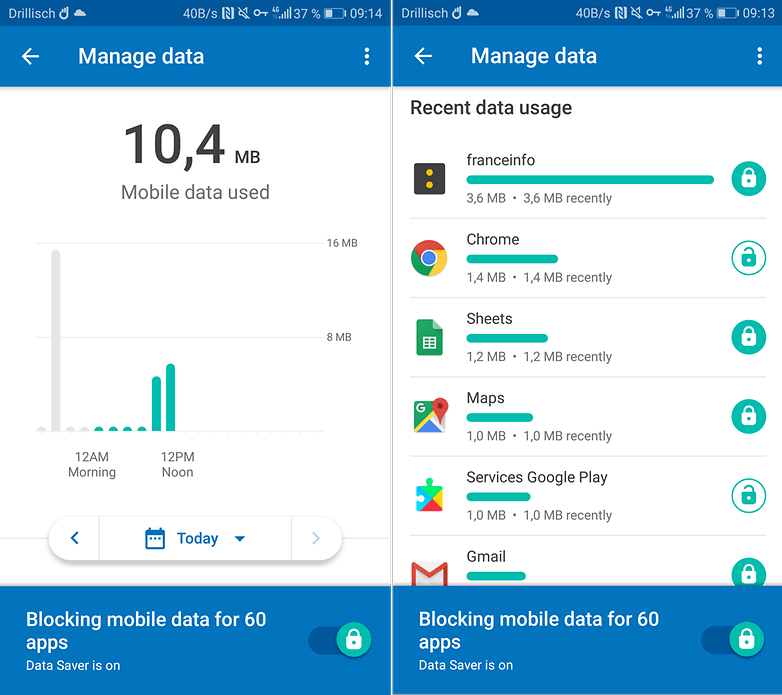 Of course, this is an app designed especially for those who do not have unlimited data plans available. Users with access to low cost data plans may not consider Datally a fundamental app, though it still brings an advantage. However, it remains an interesting monitoring and saving tool for all those who want to make the most out of their data plan and save some cash along the way.